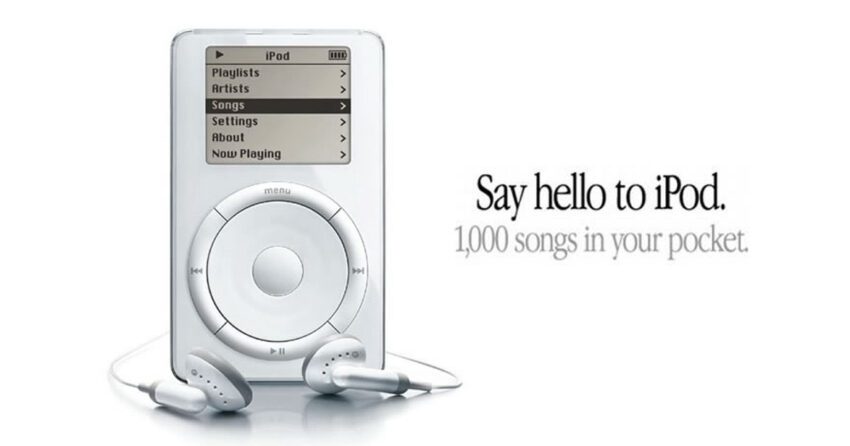 1,000 (great) songs in my pocket
1,000 (great) songs in my pocket
The iPod was released on October 23, 2001 with the catchy slogan of 1,000 songs in your pocket.
My first thought: Wow, that's a lot of songs!
My second thought: Do I even have that many songs?
My third thought: Even if I did, would they be songs I actually want to listen to?
This was the pre-iTunes era and my music library consisted of:
Hundreds of CDs from the 1980s and 1990s that I'd outgrown
Poorly pirated music from an era when radio was still the predominant discovery mechanism
My goal
I didn't even have a thousand songs I wanted to listen to at all. I set an ambitious goal. I wanted to assemble 1,000 great songs to carry in my pocket. I defined a great song as one I wanted to play many times without getting sick of it.
Fast forward 15 years (300-500 songs!)
Originally, I thought I'd have my list of 1,000 songs while the original iPod was still out. Turns out, this was far, far harder than I expected!
By this point, I had assembled a list of 500, but it was really difficult! Whenever I'd find new songs I liked, I remove ones I was tired of. I was proud of my milestone, but I felt the 500 were just not really that great. I ended up removing about 200 of them and going back to 300 songs.
Fast forward another 3 years (700 songs!)
Three years later, I switched to Beats Music and then eventually to Spotify. Both greatly improved music discovery over iTunes and Apple Music. At this point, I'd gotten to 700, but it was a list I felt much happier with.
A total of 19 years, 4 months, 11 days later (1,000 songs!)
Earlier today, I hit song #1,000 in my playlist. No doubt I'll start removing songs I'm tired of, but hopefully continue to find new music so I can keep it above 1,000 songs in my pocket, in my car, and on my HomePod.
Analyzing my playlist
I love data so I want to analyze this list of songs that was 20 agonizing years in the making and see what's in it.
| | |
| --- | --- |
| Number of songs | 1,000 |
| Number of days to add each song | 7 |
| Artists with more than 10 songs | 16 |
| Total number of artists | 447 |
| Average number of songs per artist | 2.2 |
| Average year of release | 2009 |
| Oldest song | We Can Work it Out, The Beatles |
| Newest song | Mystery of Love, Thibault Cauvin |
Artists with more than 10 songs each in my playlist: VAST, Sia, Enya, Ludovico Einaudi, R.E.M., Taylor Swift, Brett Dennen, The Naked and Famous, David Byrne, Lucy Wainwright Roche, Linkin Park, Max Avery Lichtenstein, The Connells, The Prodigy, Iron & Wine, Tycho
Conclusion
This was a lot of work but there are worse things to do with OCD. Every day I add and remove new songs. Who knows whether it'll stay above 1,000 or make it to 2,000 someday. My bet would be on the former.