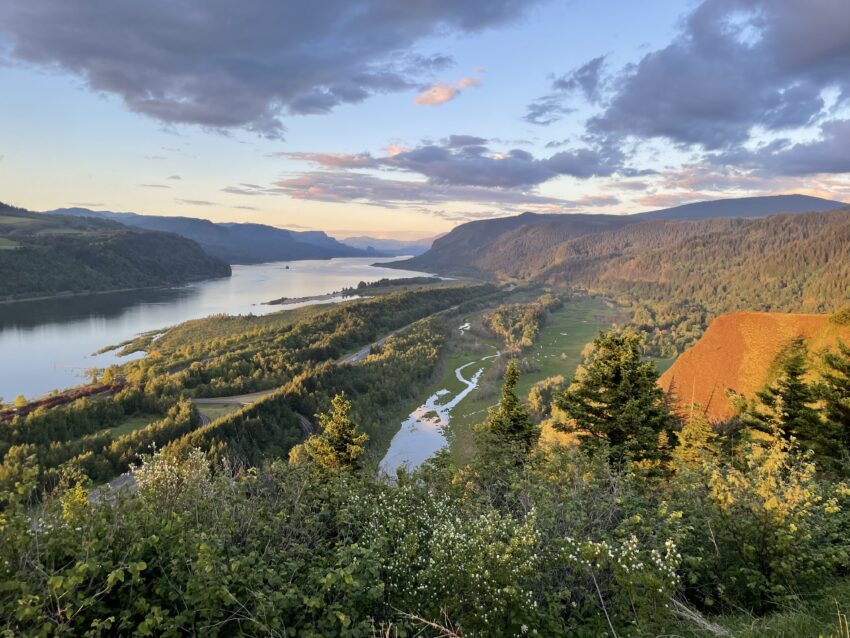 2021 in words, pictures, and movies
2021 in words, pictures, and movies
Looking back at my photo library from 2021 is a great way to remember all the good times and conveniently ignore the bad ones. Here are the broad highlights of the year. ⬇
We got fully settled into Portland and put the finishing* touches on the house and yard.
We endured the second hottest summer in Portland history, hitting an all-time high of 116º (the average summer high is 81º)
I started doing intensive training with the birds, which has been more successful than I expected. I shall provide some video evidence later on.
For those wondering about all the bird and cat pictures: note that we do not have kids. 😃
*At least that's what we tell ourselves.
January
After several years of unrequited love, Hazel (left) fell in love with a new female named Amelia (right). She is an oddball, but has big, beautiful eyes. They like to groom each other and sometimes give each other piggy back rides*. ⬇
*They actually aren't piggy back rides.
February
Our landscaping project is finished!* We removed all the grass and existing landscaping, which wasn't much to speak of, and planted all Oregon native plants. The goal was to make it look like something you would see walking through the forest.
*Not ever finished, really
"Before" pictures. ⬇
"After" pictures. ⬇
March
My poor car got nearly totaled while parked on the street. A driver in a stolen car hit it while we were standing 20 feet away. The police were never able to find them, but at least the officer didn't bludgeon me. He was quite pleasant. ⬇
We discovered that Betty recognizes very specific classic rock songs, like this one from AC/DC. Interesting clues into the unknown past of a shelter bird. She was brought into the shelter in a police car as the owner was arrested.
Might have to turn it up a bit to hear the music. ⬇
April
We got out and did some hikes around the time the snow was starting to melt. ⬇
Hazel (left) got a surprise visit from his Instagram friend, Bellamy (@bellamy_reverie). We didn't want them to share space for disease reasons. Hazel wanted me to plug his Instagram feed (@hazel.the.cockatiel). ⬇
May
We did several more hikes in the Columbia Gorge. I'm continually blown away by the iPhone 13 Pro camera and its ability to capture shots that look exactly like I remember them with my eyes. ⬇
June
We did another few hikes before the heat wave hit, then we camped out indoors. ⬇
We lost one of our birds, Georgie (right), who traveled with us from California with her mate, Ron (left). They were very devoted to each other. This is also one of my favorite bird pictures of the year. ⬇
July
By now, the cats are getting irritated that no pictures of them have yet appeared. Milo and Reggie are 17 years old now and these are some shots for the modeling agency.* ⬇
*not really
August
A neighbor kid found a baby finch and brought it to our front door one evening. It was very lethargic and starving. After some hand feeding with a syringe and a night in a warm hospital cage, he was a hyper finch again. ⬇
Betty turned 26 this year and continues to defy the odds with her multiple serious health issues. We didn't think she'd live until we got to Portland! As she cannot fly well, she can't live in the aviary with the other birds but she spends most days outside her cage. ⬇
September
Now that the kitties are getting older and more arthritic, sleeping is much more common than usual. Unfortunately, our house has a LOT of stairs, so they have to hike up and down them like senior citizens would do. ⬇
October
Went on a nice fall walk. It's been decades since I've lived somewhere with distinct seasons. Spring and Fall are very nice here. ⬇
November
It's been about a year that birds have been living in our new aviary and everyone seems pleased, including us. As we eat meals, it's like having a giant widescreen TV watching the Bird Channel. ⬇
This is me feeding them in the morning. ⬇
December
Here are two of the students I'm training: Hazel (grey) and Jasmine (speckly). Hazel is good at some tricks, but Jasmine is a super genius.
The end!