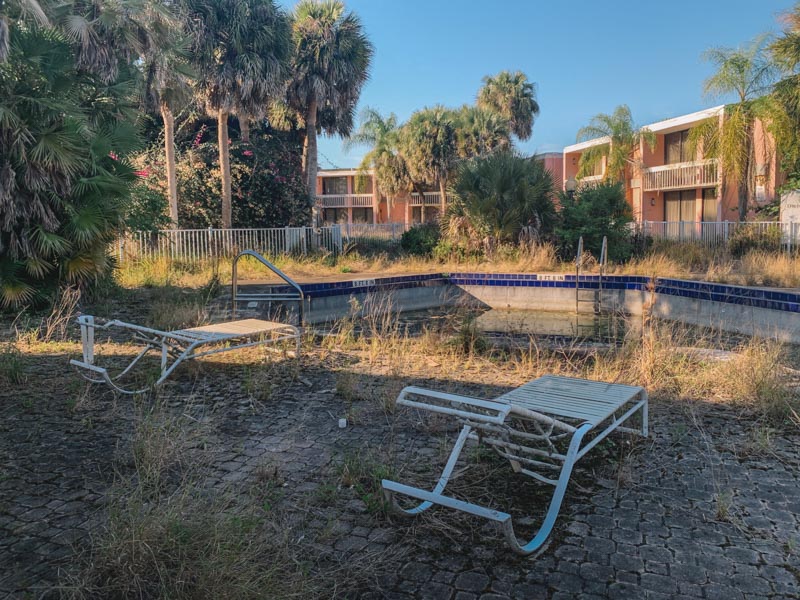 Hyatt Orlando, after the zombie apocalypse
Hyatt Orlando, after the zombie apocalypse
In 1984, our family went to Orlando, Florida, for a family vacation. We went to Disney World, where EPCOT Center had opened just two years prior. I fondly remember the (now defunct) Wet 'n Wild water park. But since we were a weird family, we also attended the four-day American Federation of Aviculture (birds!) convention. It was held at the convention centre at the Hyatt Orlando, where we also stayed.
Being a geek, my fondest memory of this hotel was getting this handed to me when we checked in: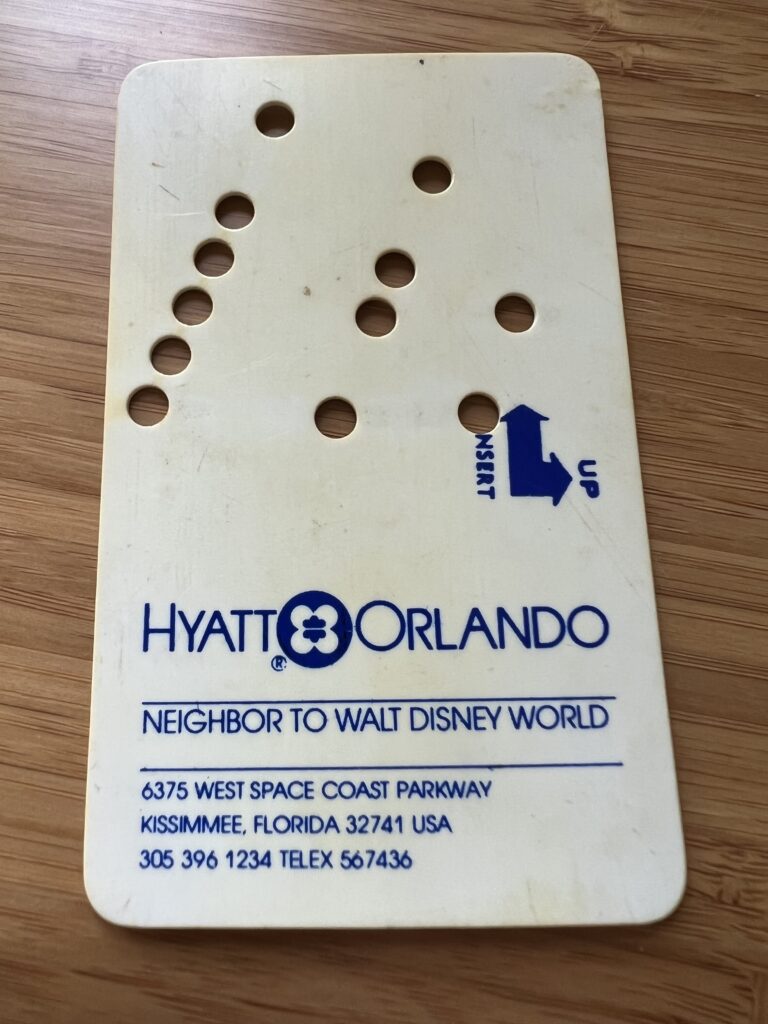 You probably know this is a room key. Back then, it felt like something from the future. When I lost the key one time, they just reprogrammed the room and handed us new keys. Magic!
Based on this nice history of hotel room key technology, this particular key card was state of the art around the time the hotel opened in the 1970s. Looking back, I was struck how many years passed before I saw any kind of key card at a hotel again.
It turns out that the "hotel of the future" vibe I was feeling was part of the design. Built two years after the moon landing and one year after Tomorrowland opened, it was located within walking distance from Walt Disney World. They wanted a hotel to echo the futurism of Disney.
But then a zombie apocalypse happened.
After 9/11, bookings plummeted, and the already-troubled Hyatt let the property fall into foreclosure a couple of years later.
[…]on September 12, 2003, the Hyatt Orlando Resort abruptly closed down giving only a day's notice to employees, and guests were told in the morning to leave by noon regardless of their itinerary.

Orlando Sun Resort—Abandoned FL—2021 Apr 5
After several failed attempts to keep the place operating, it was abandoned in 2012 and still sits there. Never redeveloped. Just being slowly replaced by vegetation and mould. A photographer named David Bulit wrote an article about the hotel and included several creepy photos. Here are 5 of them.
Abandoned properties seem to fascinate people, including me. Here's someone who even made a short film about the property. Who knew I stayed in such a famous place!
It's hard to believe that a prime location within walking distance to Disney World would sit unused for so long, but the history is quite complicated!