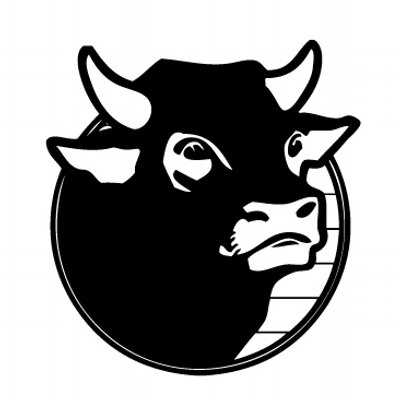 Bookseller with many hats (1990-1996)
Bookseller with many hats (1990-1996)
This is the job title I use on my résume for this part of my working life. 🙂 I wrote up similar articles about various jobs I held at Apple over the years.
Summer 1990
I was one of those people you read about in history books that basically worked his way through college. Despite being broke, I decided to skip working the summer after my sophomore year to take a long road trip with my college roommate. It was the first time I didn't have a full-time job since I was 14 ½ years old.
Fall 1990
When I arrived at UNC-Chapel Hill in the fall, I was broke. And I hadn't bought textbooks yet. Right in the heart of campus is Student Stores, which sells all sorts of books, including textbooks, clothing, computers, and school supplies. On my first trip, before classes started, the joint was swimming with people.
Having loved my previous retail job in a bike shop, the place appealed to me, and I decided to find out more. There was a woman with a "Minnie" name badge, so I leaned over the counter and shouted to her over the din, "Are you hiring?"
While ringing up a customer, she anxiously replied, "Can you start now?"
I plopped down my backpack, and she set me in front of a register with her as a back seat driver. To this day, one minute is still my record for getting hired for a job.
Minnie became my boss, and she had a great crew of people: Jay, Renée, Scott, Lori, Donald (who taught me hold to fold clothes properly), and many others who I can picture but not name. It was a great job, and due to its location and flexible schedule, I could work full-time and still make all my classes.
Lifeline
I wasn't going to get my first paycheck for weeks, so I was in trouble. Someone tipped me off about Asia Café, which served a giant plate of fried rice for $2 that could feed two people. That kept me going.
One day, one of my coworkers made fun of the holes in my socks, and I jokingly said I was so hungry I was eating my socks. Minnie's boss Ken overheard me. He walked towards me, opening up his wallet. "How much do you need?" he said, already counting out a few hundred dollar bills and handing them to me. I was too busy dreaming about dozens of giant plates of fried rice to respond. When I tried to pay him back months later, he refused.
The next day I came into work, a 9-pack of white tube socks was waiting for me in my chair. I owe a great debt to Ken and Minnie.
Bull's Head Bookshop
Half of the first floor was occupied by an amazing bookstore called Bull's Head Bookshop. Still the best bookstore I've ever run across. Typically full-service bookstores would be broad and shallow, but this place was broad and deep. In certain areas, it had the type of selection you'd only find in a speciality store. Chapel Hill was a recognized Mecca for books; people would drive from hours away to visit, and our bookshop was a must-visit.
Although it was a traditional bookstore, it was also a non-profit and operated as a department of the University. This allowed broad latitude in carrying books that would take much longer to sell or perhaps wouldn't sell at all.
While continuing to work the main registers, I spent more and more time in the bookshop. The manager was quite short and started borrowing me for tall-person tasks. Upon graduation, I joined the bookshop full-time. Here is documented proof of how important my height was in securing employment.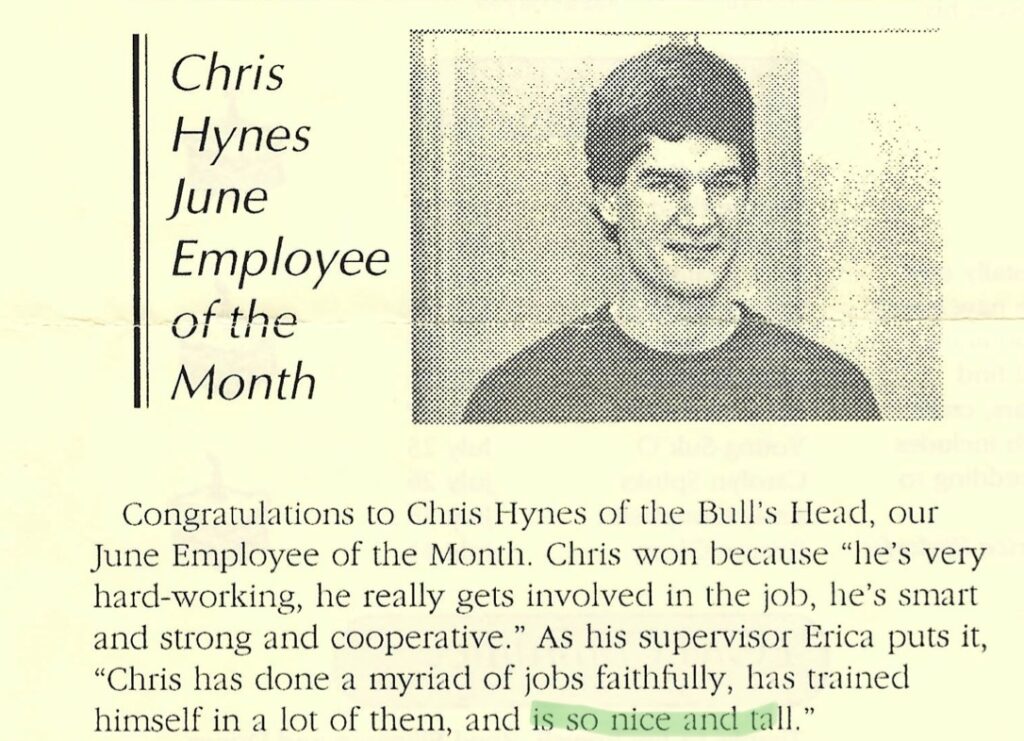 In addition to Erica, there was an incredible crew that included Margaret, Steve, the two Georges, Sharyl, Heather, Wendy, Kristin, Larry, Bebe, Dan, Stacie and many others my brain isn't remembering right now.
Lending library
One of the biggest perks was that we could (unofficially and within reason!) bring home any books or magazines we wanted as long as we carefully read them and returned them to the shelves. For a poor college student, this was life-changing! If there was a book that the store didn't carry, we could add it to the next set of orders.
Newsletter
We published an excellent bi-monthly newsletter called Bull's Headlines. It was entirely original content and included book reviews. After writing reviews of some children's books like The Old Meadow and The Very Quiet Cricket, I was given the nickname "cricket" by one of my co-workers. I was already kind of hyper and liked to hop around, so that sealed it. I also reviewed adult books, including this one below where I famously predicted the rise of the internet years before Bill Gates.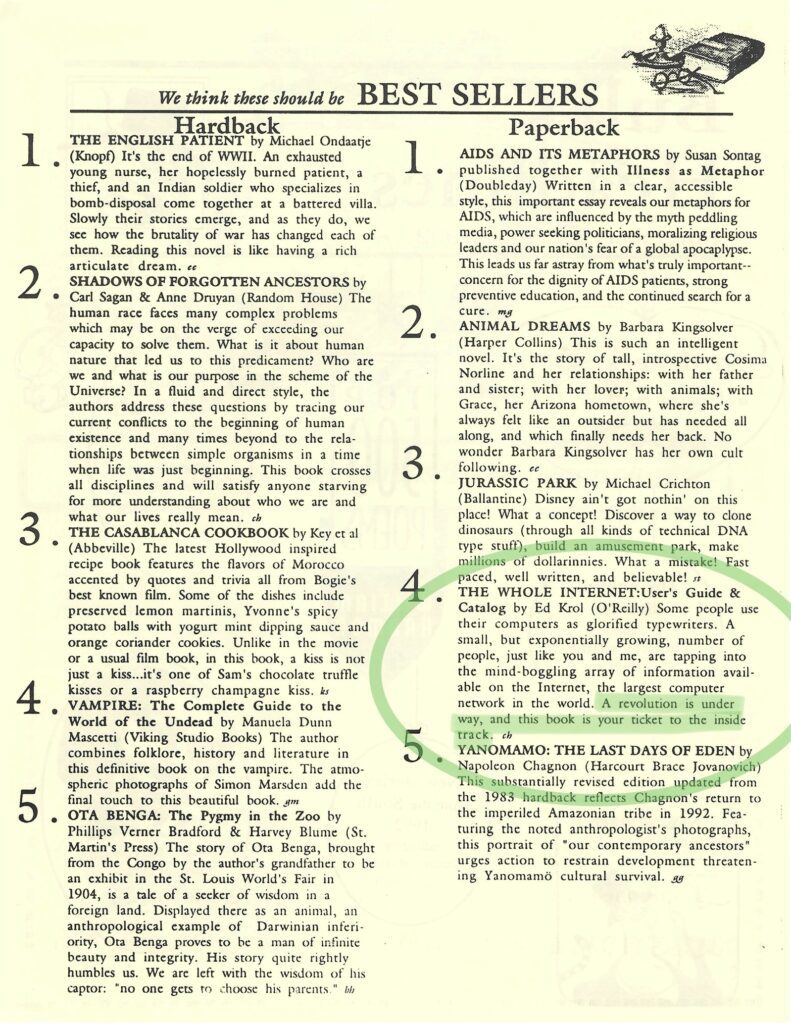 Book banning
Every year, we had a "Banned Books Week" which seemed to include new entrants every year. One year, we published a review of a book called Sexual Politics of Meat, which described itself as a "feminist-vegetarian critical theory". The drawing on the cover (below) offended quite a few people. They called it demeaning to women and demanded that it be removed from the shelves. Somehow, I think banning a book bemoaning the treatment of women isn't going to help the cause. And you thought the world was only recently messed up.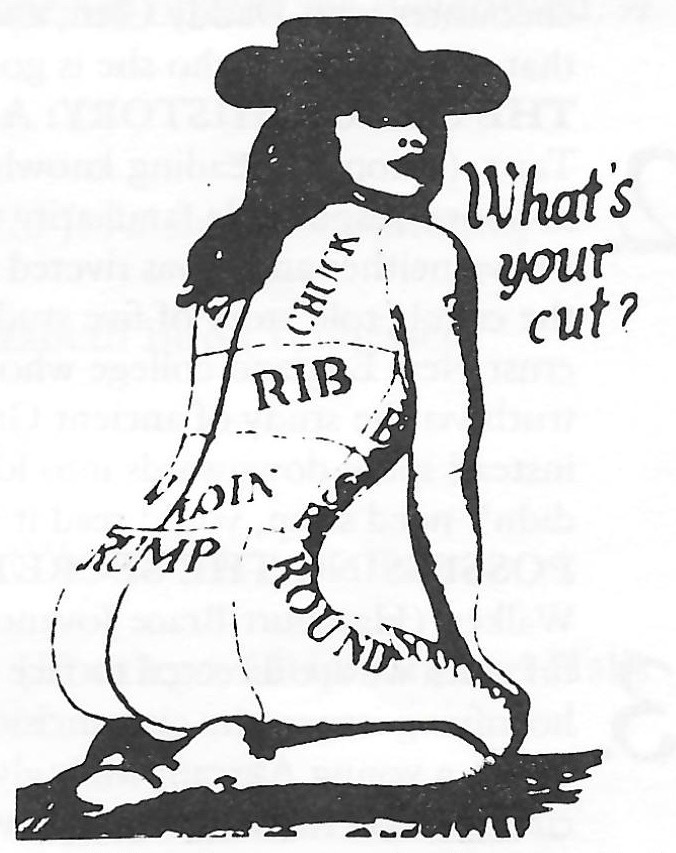 Map
One of my proudest contributions to the bookshop was creating a map of the place. With around 100 sections, it was quite difficult to fit them all on a single sheet of paper. Given our crazy layout of shelves, it was much easier to circle a section on the map and hand it to someone than to explain it.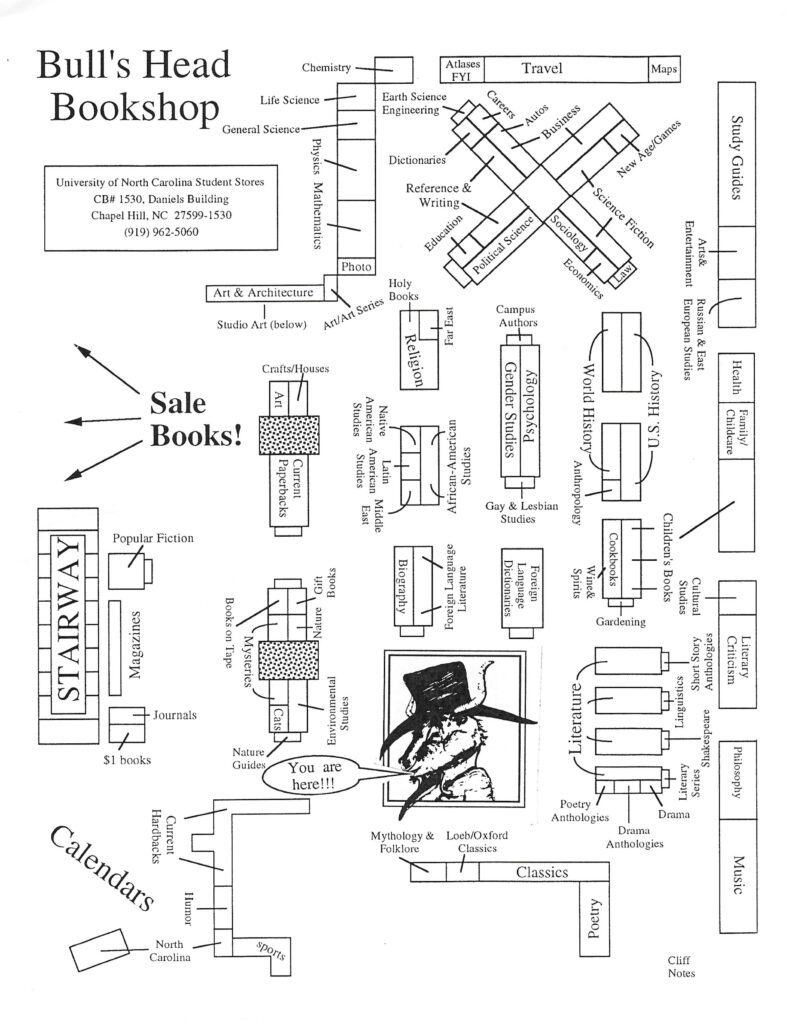 Stapler larceny
A woman I worked with named Bebe had a small stapler on her desk with a note taped to it, that said something to this effect: Don't take this from my desk anymore! Turns out I still have that stapler. I can see why she didn't want anyone taking it. It's a really nice stapler.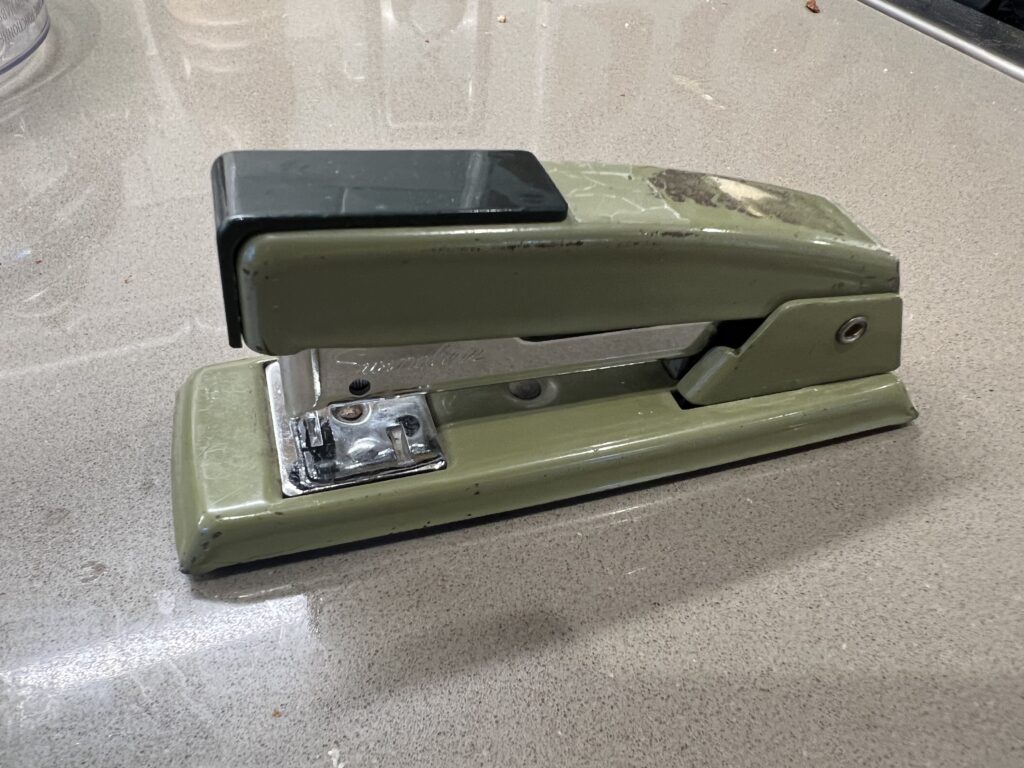 Leaving
A pivotal moment came one day on a visit to the computer shop in the same building. There was this incredible machine on display called a NeXTcube that I fell in love with. There was no educational discount, and the sticker price was $8,000! Unfortunately, my gross salary was about $16,000 at the time, so this machine was never going home with me.
I loved my job and sometimes thought I could do it forever. But I also loved technology and wanted to get my hands on it and maybe even get paid to goof around with it. So I made the very difficult decision to leave. Over six months, I saved $5,000 and then moved to the West Coast. That's a story for another day, perhaps. Short version: I should've saved a lot more.
Party!
I'll leave with photos from a bookshop Christmas party I hosted at my townhouse.