Portland has its "Cracker Barrel moment"
Portland has its "Cracker Barrel moment"
As you may know, Portland is a liberal city. And we all know what that means: crime and drugs are rampant, homeless people stubbornly refuse to take advantage of tax credits, trans people regularly urinate in the same zip code as us, and people sometimes show compassion for those less fortunate than themselves.
But just when you thought it couldn't get worse, this happens:
Cracker Barrel latest Portland casualty for stores shuttering amid crime wave
I know what you're thinking because I had the same thought. Yes, there is a Cracker Barrell in Portland. More than one, in fact. I've coined the phrase "Cracker Barrel moment" to describe the pivotal moment when a city has reached the point of no return after a desperate decline. As scary as this article is, I'm afraid the truth is worse. Much, much worse.
Cracker Barrel latest Portland casualty for stores shuttering amid crime wave
I think "casualty" is a gross understatement. It's more than just a loss, it's an indictment of the values that Portland and Cracker Barrel share. Here's a helpful chart showing how much both have in common.
| Cracker Barrel | Portland |
| --- | --- |
| Willing to take a stand against the execution of gay people. | Also supports gay people. |
| Prominently display sign in each store stating they believe in non-discrimination. | Also a big supporter of signs. |
| Very quick to settle all discriminatory lawsuits. | Very quick to hug people of all races. |
| Has sometimes seated customers segregated by race. | Store owners sometimes seat hipsters near the kitchen. |
'There's a lot of theft,' one local man says.
When a sub-headline contains such damning evidence, you know the article is going to be a doozy. Can I say "doozy" on the internet? Now let's move to the shocking lead photo for the article.
Cracker Barrel confirmed to Fox News Digital on Wednesday that its location at the Jantzen Beach mall shuttered, explaining the company made the decision after evaluating "the performance" of the store.

"As a standard course of business, we continually evaluate the performance of our stores, using various criteria to ensure we are meeting the needs of our guests and our business. With that, we have made the difficult decision to close our Jantzen Beach, Oregon Cracker Barrel location," a representative told Fox News Digital.
Sounds like crime in the area was so out of control, they were afraid of even mentioning the real reason for closing the store. It was also unfairly affecting their reviews on Yelp.

I caught up with a former employee on Yelp who confirmed that the closing was a surprise and a shock. I'm sure they'll be kicking themselves for not noticing the crime death spiral themselves.
What you did to your employees is wrong, bullshit and all you corporate people are cowards. You just messed up so many better deserving peoples lives with one selfish decision..... to close the store without giving us any warning. I literally worked last night and left at 9:15 pm thinking I had a job just to be called in this morning and told last night was our last night. BULLSHIT!! We deserved more warning to have time to figure out what we are going to do to make money so we can live. But instead of giving us the time we deserved you all are cowards and have us no warning, go home and get to wake up tomorrow to a job. Pretty fucked up Cracker Barrel
The area of Portland is littered with drug paraphernalia, clothes tags on the streets, and abandoned shopping carts, according to the local outlet.
Those with young children or elderly parents might want to cover their eyes at this point.
If you've learned anything by now, it surely could be worse.
| Bad | Much worse |
| --- | --- |
| Drug paraphernalia | People shooting you up with drugs and then murdering you. |
| Clothes tags | Clothes tags attached to shirts. Of people that have been murdered. |
| Abandoned shopping carts | Shopping carts that murder people, such as in a Steven King book. |
The closure came as a shock to diners who tried to visit the location on Tuesday, and other locals who thought non-violent crimes would not impact businesses.

"I would think a retail restaurant wouldn't be impacted that much by the crime and drug problems and that sort of thing," neighbor Ron Schmidt told KGW.
Oh Ron, you sweet innocent man.
Portland has been struggling with rampant crime in recent years.
It's gotten so bad that it's no longer possible to compare with other cities for context.
Crime issues have prompted other businesses in the city to close or move to safer areas with more foot traffic.

"Being downtown was a big part of the identity of the store," Jason Leivian, owner of Floating World Comics, told KPTV this week when explaining he moved the store from downtown Portland to a shopping mall in the city.

Leivian said that he's watched crime tick up in downtown Portland since 2020, and noted that foot traffic has also dwindled, motivating him to make the move.
Even though Cracker Barrel is on the edge of downtown, it's clearly not immune to big city crime.
In addition to local stores coping with the fallout of crime, coffee chain behemoth Starbucks announced last month that two locations in Portland would shutter due concerns for the safety of workers and customers.
Indeed, it's rapidly becoming a coffee desert downtown.
The news is even more grim for those that want top-quality Starbucks coffee.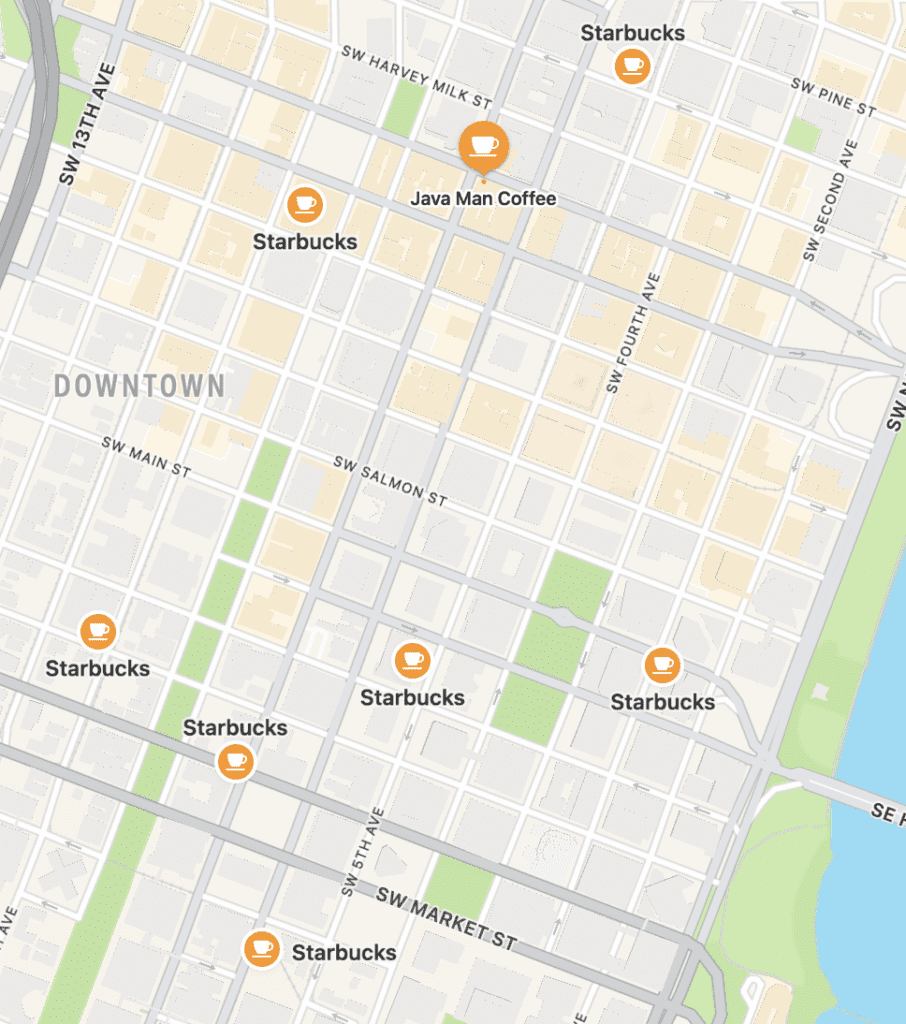 So, now that the Cracker Barrel in Portland is closed, where are you supposed to go to get a delicious TV dinner that someone has microwaved and put on a plate?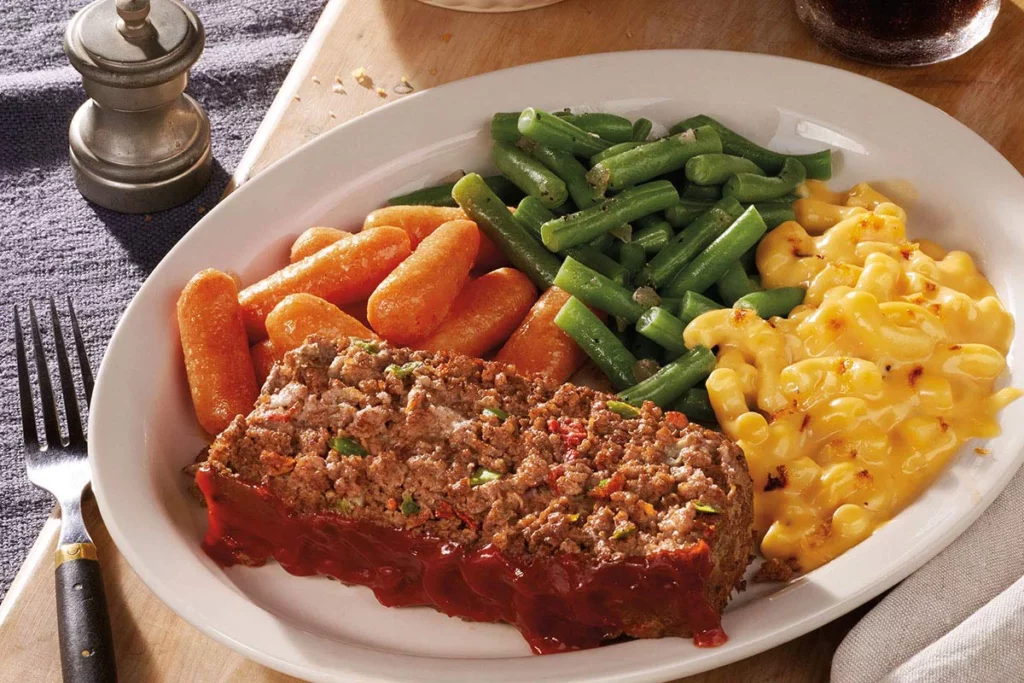 You're in luck. There are two suburban locations that are also highly rated.
Conclusion
The takeaway here is that Portland is a truly scary place, even if you live thousands of miles away and are very unlikely to ever go there. Cracker Barrel is symbolic of the place Portland used to be. The kind of place where you raise your children and teach them the masculine virtues America needs. A place where you don't need to lock your doors even though it's really not that hard and actually seems prudent even in a safe place.
I declare that Portland has officially had its Cracker Barrel moment.