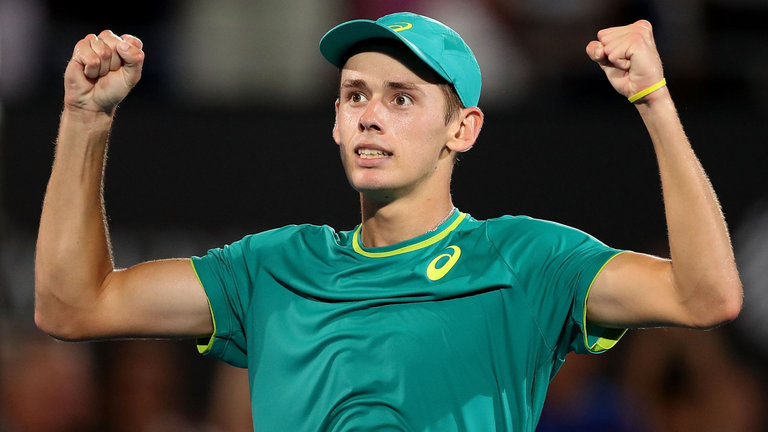 New tennis face for 2018
New tennis face for 2018
Not since my 2016 pick of Alexander Zverev (now in the top 10!) have I been this excited by a new player. This year it's Alex de Minaur. Currently ranked 208 in the world, this is definitely my biggest longshot of a pick ever.
He has a long list of things going for him:
He's got a great attitude. Gets fired up regularly and generally doesn't have negative outbursts. They always tell you to play one point at a time and Alex does this. Terrible point? Reset, then try again.
He's fast as almost anyone out there
He's patient, which is rare in young players. He waits for the right moment and then strikes.
He's scrappy and steals points that you think you should have one
He's a tremendously good volleyer
He hits the ball on the rise and does very well against difficult servers like Raonic
Weaknesses are his second serve and sometimes playing a bit too conservatively.
Other predictions:
New tennis face for 2017
New tennis face for 2016
New tennis faces for 2011